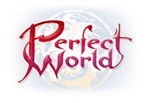 >>>>>>>>>>!!!!!!Leave a good review and get a 3% promotional code !!!!!!!!!!!<<<<<<<<<<<<<<<<</ attention>
BenderMoney is a game currency store in your game.
Here you can buy Yuan Perfect World on all servers cheaply and quickly. Yuan to Perfect World at a low price and fast delivery.
You can buy Yuan in Perfect World on all official servers, namely:Raven
Dragon
Electra
Sargas
TitaniumTRANSFER OF Yuan is carried out either by hand or by mail.
You can inform your consultant about the method of transfer when transferring the PIN code
Our prices are always reasonable, delivery never forgets about you, almost all orders are closed within 15 minutes.
To expedite delivery, we recommend that you contact the operator in advance through the contacts
After payment you receive a unique 16-digit PIN purchase code, which
IT IS NECESSARY TO INFORM THE OPERATOR INDEPENDENTLY using the preferred form of communication:
Online chat, ICQ, skype chat, email or chat on our website, contacts you can find on the page
http://www.plati.com/seller/bendermoney/522348
. In the message, please indicate:
!!! PIN, Server and Nick in the game !!! and preferred time for delivery.
attentionPlease note that different payment methods have a commission and the price will be Higher. The lowest commission when paying through WebMoney./attention
attentionATTENTION !!! Specify DIRECTLY BEFORE purchasing the availability of RMB on your server from the operator to avoid delays in delivery
ATTENTION!!! The minimum number of yuan to buy is 100 rubles</ attention>
Our job is to reduce risks to zero. We are constantly improving the methods of transferring to protect our clients, but since the rules say that there is a ban on the purchase of game values, there is always a chance to be punished.
By purchasing game values, you are entirely responsible for the risks.
No feedback yet